Ingin jadi Usahawan Kanopi?
MYR 1,550.00 · Ingin jadi Usahawan Kanopi?
This ad has either been SOLD, EXPIRED or DISCONTINUED by the advertiser.
Published date: 23/05/2013 6:05 am
Modified date: 30/01/2014 8:20 pm
Republication date:
04/05/2014
Location: 30G, Lorong Dahlia, Taman Seri, 44300 Batang Kali, Selangor, Hulu Selangor, Selangor, Malaysia
Item votes:
0 votes
Perniagaan sewaan kanopi adalah perniagaan yang sangat menguntungkan. Permintaan ke atas penyewaan kanopi untuk majlis-majlis rasmi adalah melebihi dari tawaran.

Anda hanya perlukan modal yang rendah melalu Saidina Excel Canopy untuk menyediakan peralatan yang lengkap bagi set kanopi. Pulangan yang sangat pantas dan lumayan menanti anda.

Saidina Excel Canopy adalah pembekal kanopi kepada pengusaha kanopi di seluruh Malaysia. Sila layari
www.saidinaxlcanopy.com.my
atau hubungi Saidon (012-2173059) / Azhan (0173613212) untuk mendapatkan kanopi yang murah dan berkualiti. Harga: RM1200.00 - RM2,400.00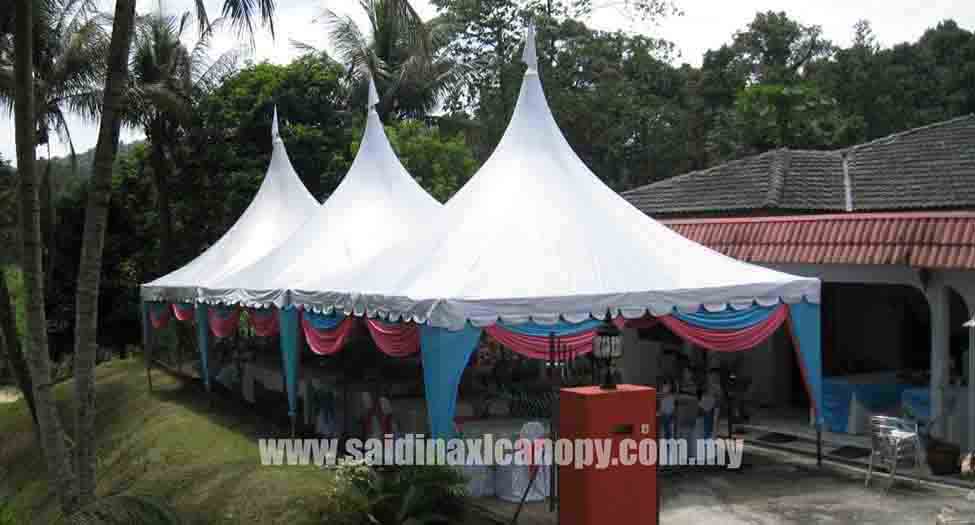 Online Safety Tips:
Avoid scams by asking for more details from the advertiser if needed, then verifying them afterwards (using Google, etc)
Transact face-to-face (cash on delivery) whenever possible to see the actual product before paying
Never pay via Western Union, Moneygram or other anonymous (no recipient account) payment services
Avoid doing financial transactions online (online banking, PayPal/credit card payments, etc) while using public computers or networks (internet shops, airport, etc)
Do you think this ad is a fraud, spam or violates Claseek terms and conditions? Please
report it to us
, we would appreciate your feedback.
Note:
Claseek.com is NOT associated in any way with the advertiser and the ad advertised here. All items are posted entirely independent from this site, therefore your vigilance is absolutely necessary.
---
Claseek™ Malaysia is a FREE online classifieds portal. You can buy, sell, trade, rent, deal, find and advertise almost anything here. We are one of the leading local classifieds for Real Estate, Electronics, Fashion, Vehicles, Services, Travel, Money, Jobs and more. Others section is dedicated for all other general category ads like Animal, Appliance, Art, Collectible, Baby product, Book, Magazine, Food, Restaurant, Furniture, Health & Beauty, Local event, Machine, Tool, Music, Movie, Sport & hobby, Toy, Game, etc. Find what you need from different companies or individuals.

Keywords: Ingin jadi Usahawan Kanopi? Hulu Selangor - Claseek™ Malaysia; Perniagaan sewaan kanopi adalah perniagaan yang sangat menguntungkan. Permintaan ke atas penyewaan kanopi untuk majlis-majlis rasmi adalah melebihi dari tawaran..., Others, ingin, jadi, usahawan, kanopi, perniagaan, sewaan, adalah, yang, sangat, menguntungkan, permintaan, ke, atas, penyewaan, untuk, majlismajlis, rasmi, melebihi, dari, tawaran, anda, hanya, perlukan, modal, rendah